World Climate Maps
Unlike the climate charts on this site, which are all original, these maps were adapted from others found on the web.
The temperature and rainfall maps are somewhat modified output from climate mapping software available from the UN FAO Sustainable Development Department.
The wind speed map is brought to you in full psychedelic color by NASA Surface meteorology and Solar Energy: Methodology PDF, 1.4 megabytes, very technical.
See the Index Map for a quick interface to the 1000's of climate charts on this site.
Average Temperature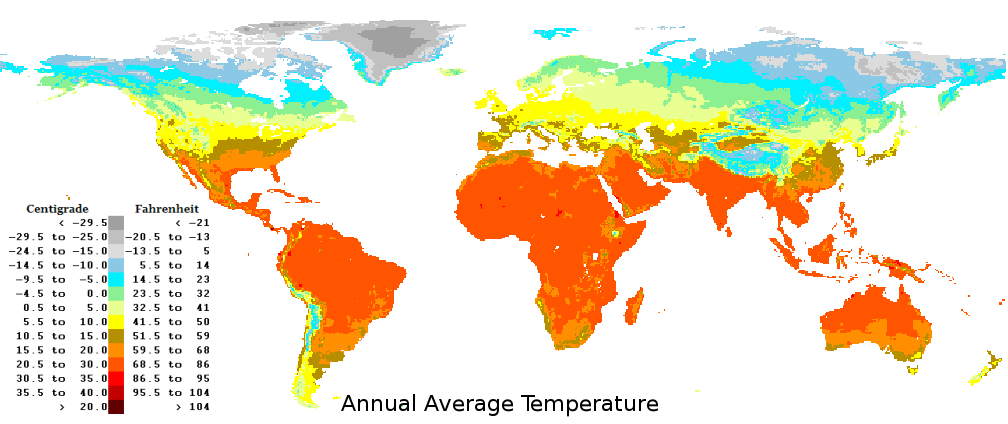 The original scale units are degrees Centigrade, the conversion to Fahrenheit is approximate.
Total Rainfall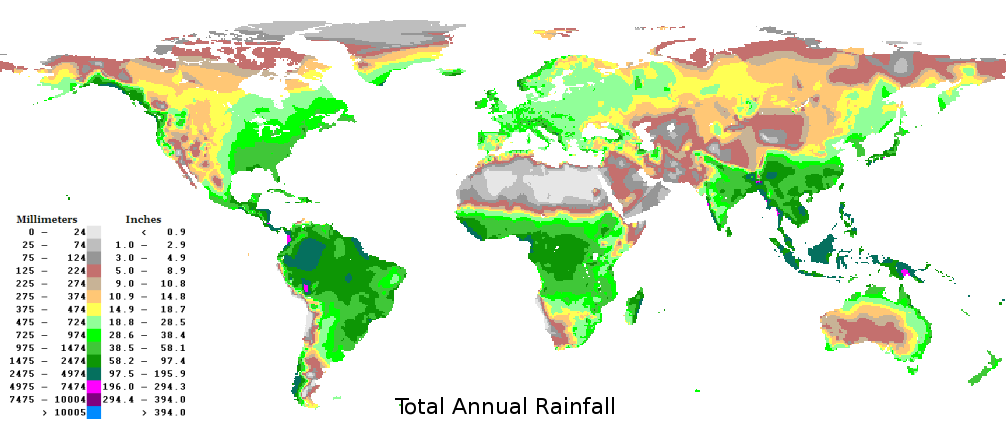 The original scale units are millimeters, the conversion to inches is approximate.
Scroll up to see the Temperature Map.
Global Warming
Predicted temperature increase from the baseline period of 1960-1990 to 2070 2100. From the Hadley Centre.
Also see About the Global Warming Data on this site for a discussion of how this map is used in our location pages.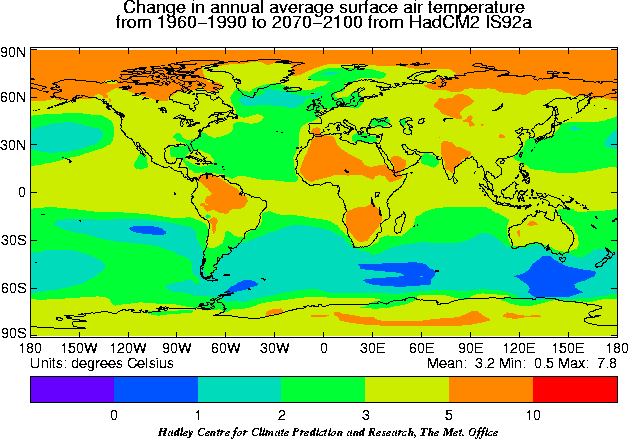 Wind Speed
This is annual average wind speed measured 50 meters above the ground or sea.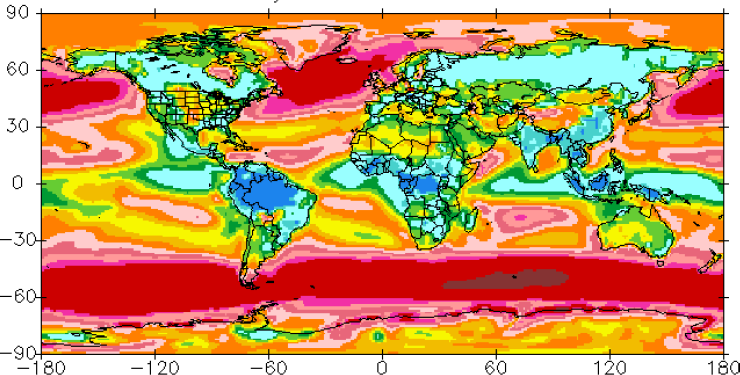 meters per second
0.0
1.3
2.7
3.5
4.5
5.0
5.5
6.0
6.5
7.0
7.5
8.0
8.5
9.0
>12.0
0.0
2.9
6.0
7.8
10.0
11.2
12.3
13.4
14.5
15.7
16.8
17.9
19.0
20.1
>26.8
miles per hour
The original scale units are meters per second, the conversion to miles per hour is approximate.
Wind Direction (Vector)
This is average wind, with direction shown by arrows and speed shown by background color. The first is for January, the second is for July. These are from NOAA Earth System Research Laboratory. Thanks to Andrew Leventis for locating this for me.